Definition of Competency-based Assessment:
Assessment which ascertains the ability of the learner to apply particular knowledge, skills, attitudes and values to the standard of performance required in specified contexts. Learners are assessed as being either competent or not competent, although there may be provision for recognition of meritorious performance.
---
Do you need an expert in assessment, DJA can help!
DJA has been involved in the development of and assessment of unit standards for over 15 years.
We can develop assessment activities for any standard, ensuring that it fully complies with the unit standard and is linked to the business environment.
We can train your staff to assess against a unit standard (US4098) allowing you to do assessment in-house.
We can do internal moderation to ensure that assessment is being conducted correctly.
We can co-ordinate assessment and the reporting of units through to NZQA.
We can customise any of the above to suit the learning and business situation.
Copyright © 2005-2021
David Jenkins & Associates Ltd
NZQA & Certs
David Jenkins from DJA has over twenty year experience working with NZQA in regard to designing courses based on NZQA unit standards: aligning courses to unit standards, designing assessment activities for unit based assessment, assessing unit standards and moderating.
What we can do:
We can create any NZQA course to be run onsite.
Deliver the course to your employees (we can provide a range of delivery methods).
Assess learners against unit standards.
Report results back to NZQA for the employee record of learning.
Please note: All of DJA training courses can be aligned to NZQA unit standards if you wish. We are currently adding units to the course description of all our courses. For further information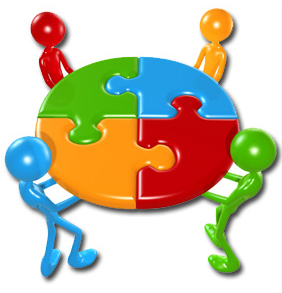 NZQA National Certificates
DJA offers two NZQA National Certificates at a NZQA level that suit your business and employees.
The two national certificate programmes we can provide are:
National Certificate in Adult Education and Training (level 4 or 5)
National Certificate in Business (Frist Line Management) (Level 3, 4)
We can run these courses at any time, including: block courses, over a couple of months, or through a blended delivery method (including eLearning). We can deliver these courses to suit how your employees work (deliver the course during a night shift).
To find out more on the two national certificates we offer click on the links below. If you have any questions or would like a quote please contact David at: david@dja.co.nz
National Certificate Adult Education & Training:
National Certificate in Adult Education and Training (Level 4) [link to course description]
National Certificate in Adult Education and Training (Level 5) (Programme description to be added)
National Certificate in Business (Frist Line Management):
National Certificate in Business (Frist Line Management) (Level 3) (Programme description to be added)
National Certificate in Business (Frist Line Management) (Level 4) (Programme description to be added)
What Makes Assessment of Learning Successful?
Assessment of learning practices use what is known about how the brain works, how we learn, and how we're motivated to maximize learning. According to those who study the human brain:
We all have an innate desire to learn.
We are born with intrinsic motivation.
Learning is required for survival.
The brain is built to see information, integrate it with other information, interpret it, remember it, and bring it to bear at the appropriate times.
According to researchers, this intrinsic motivation to learn is supported when the learner meets the following criteria:
Has a sense of control and choice.
Gets frequent and specific feedback on performance.
Encounters tasks that are challenging, but not threatening.
Is able to self-assess accurately.
Encounters learning tasks related to everyday life.
---
Quote from David:
"If there is no assessment of learning how do you know your employee can do what they have been trained to do? Does training just become a FREE lunch with no return of investment to the business?" David Jenkins Jan 2012
---
Encouraging the Motivation to Learn
Royce Sadler, an Australian researcher, defined three requirements to establishing the conditions for learners to feel in control of their environment.
A key premise is that for learners to be able to improve, they must have the capacity to monitor the quality of their own work during actual production. This in turn requires that learners:
Know what high quality work looks like.
Be able to objectively compare their work to the standard.
Have a store of tactics to make work better based on their observations.
Under these circumstances learners can be challenged without feeling threatened.