Some quotes from training policy documents:
Human resource development is an integral part of corporate planning, and training programmes must be consistently maintained, even through difficult economic and market conditions, to hasten an early recovery.
Training is the line manager's responsibility.
No one may attend a training course unless the person's manager or supervisor has either attended it first or is fully familiar with its content and learning outcomes.
At David Jenkins & Associates we can work with you to develop a training policy that is workable and achievable by your business. Contact us today to discuss how we can help.
---
The Importance of Induction
An effective induction programme introduces new staff members to their job and culture of the business and it is the means of showing them the part they play in the organisation. It helps newcomers to gain essential skills and to fit in as quickly as possible so business objectives are kept on track. For the new staff member it will let know they are welcome, valued and a part of the team.
Without induction the business will be faced with high turnover, lack of commitment to achieving business objectives, and skill deficiencies. The end result will mean that business objectives are not achieved.
Let David Jenkins & Associates work with you to develop an effective induction programme to ensure your new employees will become the asset you want them to be for your business from day one.
---
Copyright © 2005-2021
David Jenkins & Associates Ltd
Company profile
Mission statement
Working in partnership with business to provide HR, Employee Relations, Training and Development, Payroll and HRIS solutions that assist in achieving their business objectives and an identifiable return on their investment.
Quality statement
David Jenkins & Associates Ltd works in partnership with its customers to provide services that meet customers' needs. To achieve this we will consistently do the following:
Listen to the needs of our customers
Provide services that give a return on investment to our customers
Continually look at our systems and procedures to ensure best practice
Source where needed from approved suppliers
Attract, retain and use qualified subcontractors and Associates when needed
Company history
The company has gone through a number of transformations since forming in 1995. Always with Employee Relations, Human Resources Payroll and Training and Development as its focus, it has now developed into a network of associates that can provide a wide range of services to any size business in New Zealand and Australia.
David Jenkins (Managing Director)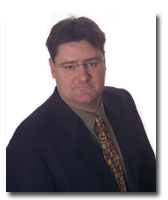 Graduate Diploma in Adult and Tertiary Education
Bachelor of Business Studies (Major in Human Resource Management)
Bachelor of Education (Major in Adult Education)
Bachelor of Applied Science (Major in Information Systems and Technology)
Holds numerous NZQA qualifications and is a certified assessor and moderator
David's twenty year plus career has seen him work for some of the largest companies in New Zealand, Australia and the United States, in both the private and public sectors, in a range of work environments and industries, covering: Employee Relations, Human Resources, Payroll, Learning and Development and Information Technology (Payroll and HRIS).
In 2007 David formed the New Zealand Payroll Practitioners Association (NZPPA) and acts as its CEO. The aim of NZPPA is to develop payroll as a profession in New Zealand through development and recognition of the important work payroll practitioners do. David has progressed NZPPA into now being well established and recognised with well over 600 members in 2011.
We are always looking for potential associates to bring their experience into the company and to ensure we can provide a skill set that meets our customers' needs. Please email David Jenkins at david[at]dja.co.nz.
---
At David Jenkins & Associates Ltd we use a range of techniques to show ROI on any training conducted or even the cost of not completing training.
The DART (Deficiency Analysis Review Technique) is a model for the purpose of showing the cost to the business of not doing training.
---
Coaching — the essential business skill
A million managers every day have the opportunity to help staff to develop essential skills - in situations far more realistic and important than conferences, courses, seminars and so on.
Managers rarely see themselves as coaches yet every time they discuss a problem with a junior colleague and ask the question: what do you think? They are unwittingly encouraging, for good or bad, the development of their colleagues' abilities. The opportunity should not be wasted.
---
At David Jenkins & Associates we can work with you to help your managers and team leaders become effective on-the-job coaches.
---